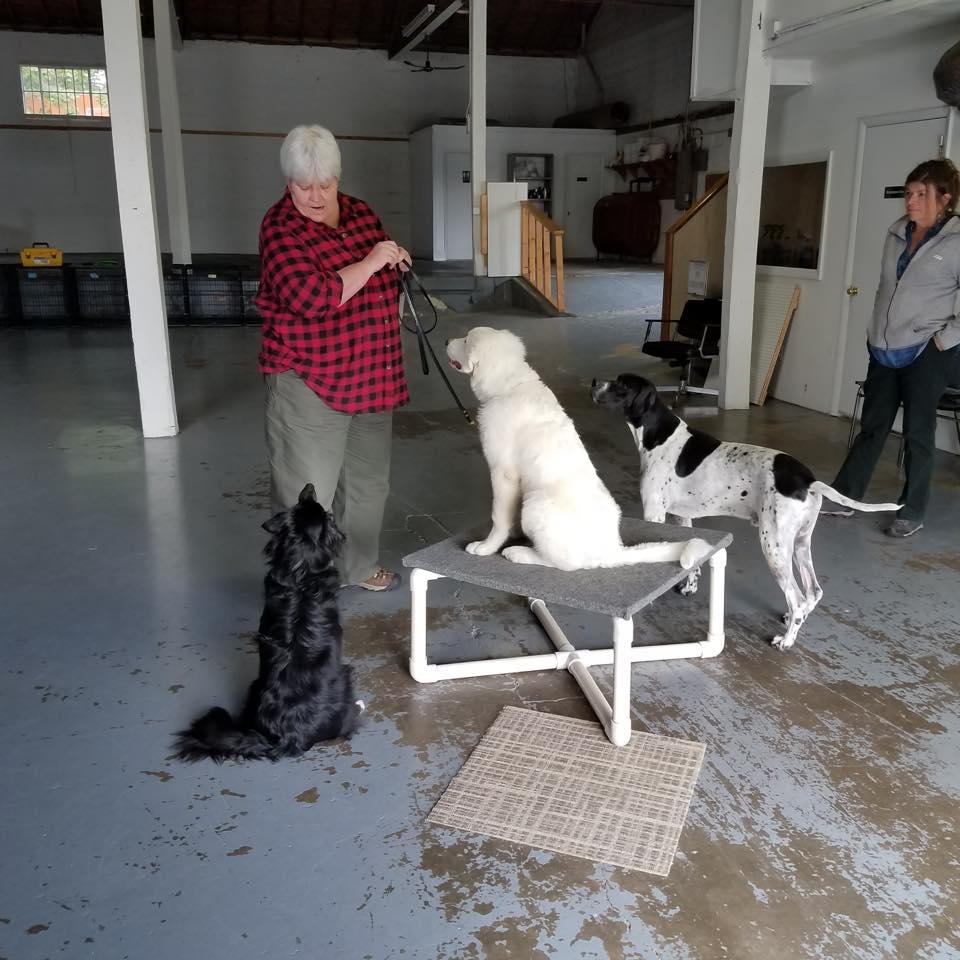 The Maryland Dog Spot

Dog Training done differently!
Is your dog driving you nuts? Contact the Maryland DogSpot to enroll your dog in our dog day school program guaranteed to change your dog into the companion you've always wanted!
If you are tired of having to lock up your dog when guests come, or gave up on walks because your dogs' behavior is so embarrassing you dread the thought of taking him or her out of the house, it's time to give Maryland's most experienced dog training facility a call.
We specialize in reliable on and off leash obedience training, and creating effective behavior changes, whether your dog is shy and fearful, or an obnoxious space invader who uses his mouth to get his way.
The Maryland Dog Spot Training Options
We currently offer several training options for dog and puppy owners that focus on the four basic tenets of appropriate dog behavior:
To allow physical handling without complaint
To accept confinement without complaint
To control impulses to bite, or jump
To accept human leadership and cooperate without protest
The Maryland Dog Spot is the accumulation of over 40 years of practical, hands on experience in dog training and care. We also offer several recreational activites for owners to explore with their dogs in a non-competitive, stress-free way. With the landscape of the center changing constantly, we currently offer recreational Agility, weight pull, AKC competitive obedience Novice through Utility, and recreational Rally.
For additional info or if you have a specific activity you'd like to explore, give us a shout!
See ya at the DogSpot!
Every moment is a fresh beginning!
Schedule Your Consultation
Call 443-201-8231
or