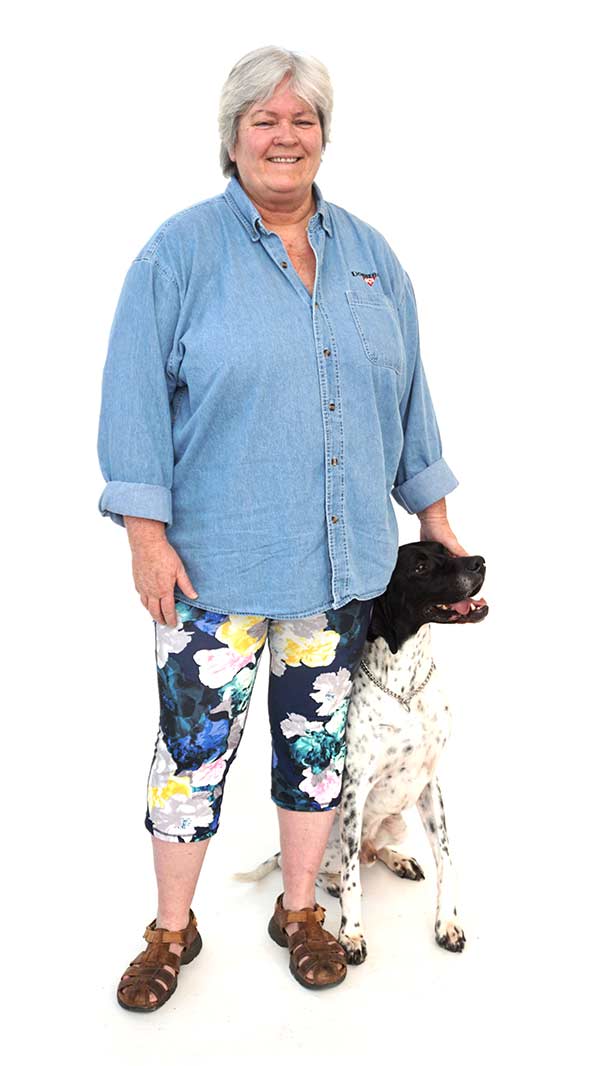 Here's a little about us.
My interest in dogs started back in 1972 with the arrival of an Irish Setter puppy from Hugh and Virginia Rumbaugh's Fleetwood Farms Irish Setters in Bath, Ohio. My father warned me to train the dog or he wouldn't stay long, so I promptly found an obedience instructor! The Rumbaughs introduced me to the world of dog shows very early, and I showed and finished that dog and several others by the time I turned 18.
After I left home, it was pretty clear to me that dogs would figure prominently in my future, as every job I ever enjoyed centered around dogs, their care and training. I studied under and subsequently worked for trainers across disciplines throughout time and across the nation from 1979 until now. I have worked as a veterinary technician, whelped litters and trained dogs for working and sporting dog kennels, and apprenticed under professional handlers on the East coast and in the Mid Atlantic. I interned under a variety of upland bird dog trainers and retriever trainers over the years, and dabbled in protection sports as both a handler and decoy when I was still young and daring.
Since moving to Maryland, I have held positions with the Humane Society of Harford County in Fallston as the behavior counselor and temperament evaluator, the Baltimore Humane Society and the Mid-Atlantic German Shepherd Rescue as well as a plethora of breed specific and all-breed rescues in the area.
I am fascinated with puppies and how quickly they learn. The focus of my most recent work over the last decade has been with development and early learning in puppies. I firmly believe that an ounce of prevention is worth a pound of cure and continue to create programs for new puppy owners that enable them to reduce the stress very young puppies can create. Using ideas from many of the working and performance dog cultures, I have developed and streamlined a concise program exclusively for puppies that defies the current beliefs about training puppies and truly prepares puppies for a lifetime of problem-free learning. This training developed exclusively by me, has been internationally recognised and has provided me with workshop and speaking engagements across the US, with invitations to speak in the UK, Australia, and Singapore.
I have been featured in articles about dogs and training in Carroll Magazine twice, the Baltimore Sun, The York Daily Record and WITF's Central Pennsylvania Magazine, as well as various trade magazines throughout the years.