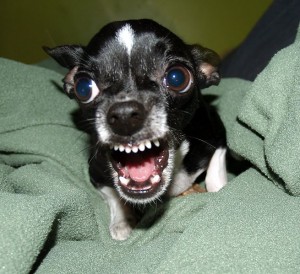 This week, The State Farm Insurance company released a report on the number of dog bite claims they had received in the year 2011.
What I find interesting to note is that children, between the ages of 5 and 15 (predominantly male children) are 900 times more likely to be bitten than any other demographic. Of even more interest is the dogs with the highest statistic for biting is either owned by the family of the victim, or owned by a close friend or neighbor.
This speaks volumes to me about where the problem lies. As each day marches into the next, we are inundated with calls to action banning certain breeds of dogs, when in fact, if one were to read the subtext of these heartrending incidents, it is not the dog who is to blame, not even in the very least.
Appropriate dog handling, husbandry and management is a huge issue for owners of any dog breed. Selecting a pet for ideal temperament is difficult to do with the radical push to demonize responsible breeders and force people to select dogs from unknown sources and dubious histories from shelters and rescues; but the bottom line remains that appropriate dog training would go a long way in preparing both owner and pet to adjust to a life fraught with potential risk.
The other side of that coin is this:
If the largest (and rising) demographic for dog bite statistics in this country are male children between the ages of 5 and 15, where are their parents in all this?
Daily I get calls from families with young children who are concerned about their dogs' behavior when what they really need to do is teach their children not to swat the dog, kick the dog, flail their arms and legs and scream like little monkeys, while running away from the dog. These are all behaviors that even the smallest dog (dogs under the weight of 25 lbs comprise the largest number of biters, excluding fatal attacks) find compelling, or in other terms, prey-like. They should not grab things out of the dogs' mouth, nor throw things at it. Children need to learn a little circumspection in the presence of their own dog in order to better learn how to conduct themselves in the presence of a strange dog. And, most importantly, parents need to supervise any and all interactions between their children and the family dog. Period.
Certainly, the first priority of selecting a dog is important, but only after much soul-searching over whether a dog is a good fit for a family's lifestyle. All too often, I get calls from people who wanted the 1.2 kid-white-picket-fence-idyllic life when in fact their hours away from the home simply cannot endure the added distraction of a dog.
If that decision is made, here's a few places you need to look and ask around for advice on what kind of dog better fits your grand plan:
Dog Groomers: And not your garden-variety Box store glorified salespeople either. Look up groomers in your local directory. Talk to a few who own their own shops. Visit them. Their clientele is finite, but over the course of a grooming career, they see thousands of different dog breeds. They are an excellent source of information on smaller dog breeds, simply because more of those breeds need frequent grooming over larger breeds. They can tell you about things a veterinarian, "behaviorist" or "responsible breeder" won't tell you. Coat care is an important factor, and I assure you each and every groomer you talk to, will let you know what to do with your pup to get him acclimated to being handled, should you end up with a "hair" breed.
Dog Trainers: Again, not your box-store sales-turned-"trainer" types. There are fewer actual professional trainers than one might think, but they are not too hard to find. Their clientele is less finite, they see a bigger range of dog breed and breed combinations and are usually familiar with many top-quality breeders over a broader spectrum of dogs.  Consult a few of them, get a consensus. Ask what *they* look for in a personal dog. They handle a lot of dogs. Professional Dog Trainers are an excellent resource for information and most of them are pretty generous with their time before you have even made a dog selection.They can speak to temperament, train-ability and other things that a vet, "behaviorist" or "breeder" would not fathom. They also deal with dog problems in the trenches; fielding calls from frustrated owners with serious problems and can help you prevent problems before they even start.
Boarding Kennels: An invaluable resource. They handle hundreds of dogs a year. They will tell you what PITAs some breeds are and what breeds are the easiest to "keep".  Their clientele is limitless. They see many varieties of dog breeds and breed combinations, and are more than willing to share information. They handle a lot of dogs, in a highly competitive environment and are capable of spotting troublesome dogs pretty easily by virtue of sheer volume. To be honest, they are one of my favorite resources.
Veterinarians: Last but not least, and only if you ask pointed questions, like "What breed of dog have *YOU* found to be the most problem free, healthwise?" Or, if you have found a likely breed or breeds of dog, "Do *YOU* see a lot of health problems with XYZ breed(s)?" The variety of answers you get regarding behavior questions are from a finite client base, and quite frankly, there is no way of knowing whether their answers are peppered by experiences with one or two individuals of a breed, owned by similar demographics.
In all honesty, the sources I would stay away from:
"Breeders":  They want to sell you a dog. The things they say must be taken at face value. Pre screen breeders. Do they know what inherited diseases afflict their breed? Do you? Do they test for genetic defects? Do they breed to a standard of performance? Or do they breed "just because". Do some research first. Most top-quality breeders work on a referral basis and often to NOT have puppies available *all the time*. Better breeders have a waiting list for puppies and buyers can (and probably should) wait many months. If they *always* have puppies available, they are likely a volume breeder and someone you should probably stay away from.
"Behaviorists": Extremely finite client base and limited practical experience. They simply do not see the volumes of dogs that the other sources do. All the clinical preparation they have is simply no substitute for a person working in the grind, day in and day out, who has for decades.
One you have made your choice, the real work hasn't even started yet. All those people you just talked to? Don't forget the names of the ones that were the most helpful. They can help you again, and I would maintain relationships with them throughout your dogs' life. Whether your new dog is a pup or an adult, the relationship you make with these people will assure a positive and problem free relationship with your dog as well.
Sign up your new pup with that great trainer's group puppy class or basic obedience class and get started on the right foot. That groomer can help you with grooming tips to at least prepare your dog for grooming if it's something you feel you can do for yourself, or if it is a job best left to professionals. Trust me, groomers hate poorly mannered dogs and will refuse to groom them if they are difficult or dangerous.
That wonderful boarding kennel you spoke to? You have a built-in resource when you take that family vacation and no-one else is available to take care of the family pet for you.
Your vet will be thrilled that you took the time to follow the advise of professionals when you chose your dog. You will be much more welcome with your well bred, well maintained, well trained dog than you will ever know! Like groomers and boarding kennels, they abhor poorly socialized dogs that are kept badly. They look forward to any client who is cooperative and educated, but canine and human alike!
Selecting the right dog is important, but what you do after that dogs comes home is even more important, especially if you have children, of any age.
Never, ever leave your kids alone with the dog. It invites disaster, even from the most mild-mannered dogs.
Never stare at a dog.
From a very early age, teach your children to be respectful of your dogs' personal space; no grabbing articles out of the dogs' mouth, invading sleeping areas or touching the dog while eating.
Never run, hit, kick at or scream at a dog. For any reason.
Never allow children to play chase games with a dog present, either as chase-e or chase-er. It invites trouble!
If you are experiencing difficulties with your dog, don't wait until your child is another statistic, call a professional who is capable of helping you control your children, as well as your dog, more effectively.
Remember, you are the adult in the household. Make informed decisions before tragedy creates an above-the-fold headline in your life. Your children are not capable of making rational decisions about their own behavior, but they area certainly capable of learning how. Your dog is an animal, and he responds from an instinctive place. It is not his fault, there are no such things as "unprovoked" attacks. Inappropriate, absolutely, but from the dogs' perspective, there was something he felt threatened about, in order to feel the need to make contact with his teeth.
The CDC has not updated their database since 2001. Apparently there is an increase of dog bites since then, but it's rather hard to prove, since the data is unavailable in a compiled reference from any record-keeping agency. Dog bite statistics are rarely if ever complete in themselves, failing to mention (for the most part) the breed of dog involved, unless it's a Pit Bull, or Pit Bull-type dog. Several different sources confirm the universal statistic of dog-known-to-child-victim, but again, the cold truth is so far, pretty heavily concealed. The State Farm Insurance company that this post was built around, is only one agency. Other agencies have their own statistics, which may be published elsewhere.
If you have a family and are thinking of adding a new dog, give us a call at 410-857-0555 or 717-880-4751. We will be happy to help you.
Having problems with a dog in your home and your kids? We are only an
email
away!