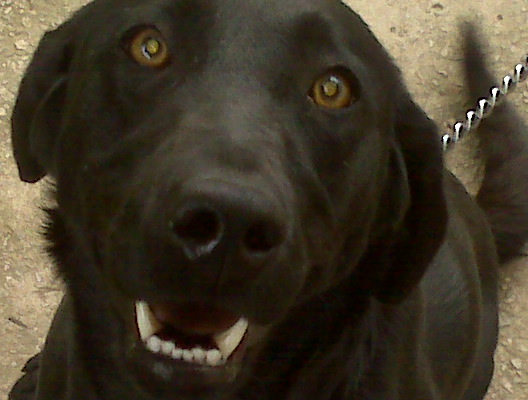 I received a call in March of this last spring from a man who lived in Tennessee. He was a War Vet who had sustained an injury while being deployed during the first Gulf War which left him without the use of his legs. He had had two previous service dogs, each assisting him for several years before each being diagnosed with illnesses that rendered them unable to continue as Assistance dogs.
He called me because of a video clip I had posted on YouTube about the Trained Retrieve, and a comment I had made on the narration about its importance in the roles of service and assistance dogs.
Occasionally, I have been known to dispense advice to Service Dog owners on how to train a specific skill, to assist in the polishing of already trained skills and to uncover potential applications of known skills to new tasks.
I do this for free.
I am particularly fond of our defenders, since our own Government does not seem willing, able or inclined to help them; I feel it is the least I can do to thank them for their service to me, my country and the sacrifices they made on my behalf. Your behalf. On the behalf of every citizen in this nation.
This caller had a problem. He needed another Service Dog, trained to assist with his particular needs and the wait through one of the recognized agencies was longer than he had time for by about two years. He wanted to know if I could help.
I took a long, deep breath. Just completing a project of trying to procure dogs for single scent detection work through a myriad of breed rescues unwilling to indenture their dogs to a life of servitude; shelters unwilling to place potential candidates in homes that did not support their version of ideal; and breeders wanting exorbitant dollars for candidates yet unproven, I, like a fool, said OK.
It is important to note that there is precious little if any financial assistance available for the procurement of Service/Assistance dogs for anyone, citizen or War Vet alike. The dogs are primarily supplied free of charge to their owners through non-profit organizations like Canine Companions for Independence and others. These organizations sustain their programs through the generous donations of the public and other private funding, but are restricted in the numbers of assistance animals they can provide by virtue of the demand far outstripping the supply of ready-trained animals.
The logistics of creating a Service/Assistance dog are incredible. First one has to find one. Most of the larger organizations breed their own, but the success rate is mitigated by health, trainability and temperament issues that change the dynamic throughout the development of any working dog. The actual training is a long and arduous process that can take many months and then finally, hopefully, successful placement of the trained dog with the right person.
Senator Al Frankin of Minnesota proposed legislation that will help make it more affordable for injured vets to obtain service dogs and will also be a part of a scientific study to measure the therapeutic effect of these animals on returning soldiers with injuries, either seen or unseen.
So, my task was made more difficult by pre-selecting a dog that not only matched my caller's criterion, but would be suitable for the tasks she/he was intended for.
My caller wanted a Lab, preferably black, preferably female and as soon as possible.
At an age where training could start immediately.
'As soon as possible' ended up being over 4 months of rigorous searching and testing, climbing the same obstacles from my last barely successful search and being turned down time and time again.
She happened into my lap after an inquiry about a litter of puppies advertised through an acquaintance of mine on FaceBook, which further assures for me at least, the relevancy of Social Media.
'She' turned out to be a young Lab originally named Jenny, bred by Al and Margo Penke of Boundary Waters Labradors in Minnesota. Appropriately, the home of Senator Frankin.
Her first birthday was September 29th, 2009.
Through the generosity of Al and Margo, I had a dog.