Dog and Puppy Training
in Westminster Maryland
Help Your Chaotic K9 Become a Perfect Pup!
Westminster Maryland's Most Experienced Dog Training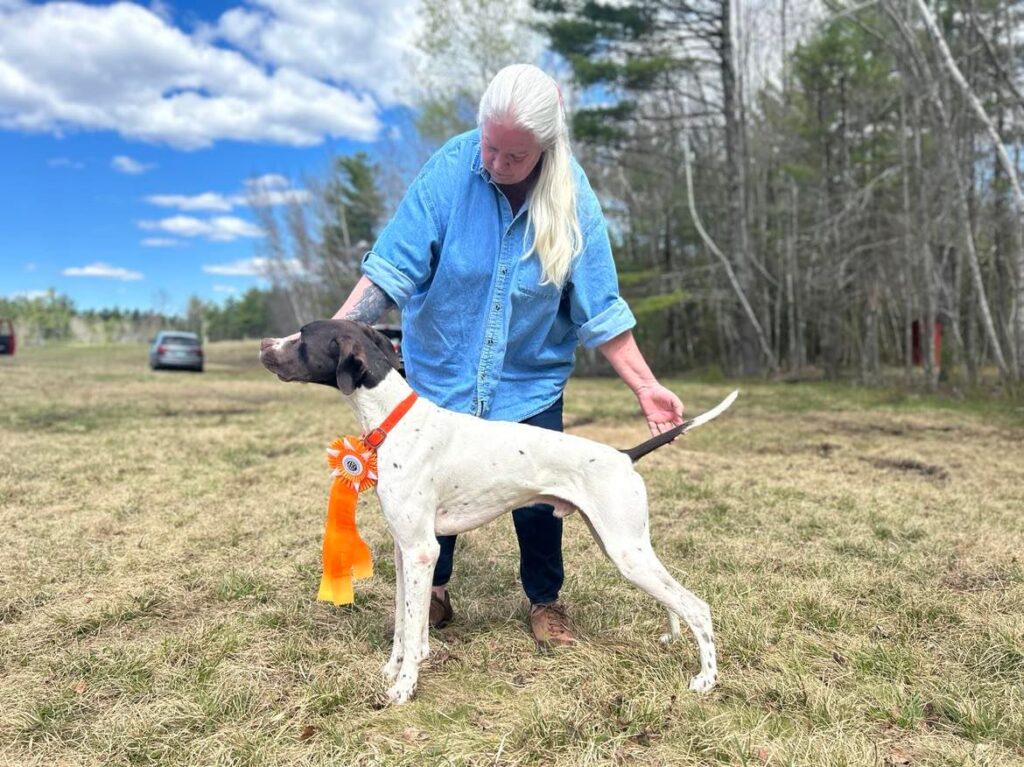 Carroll County's Only N.A.D.O.I. Certified Dog Trainer
Linda is a certified member of the National Association of Dog Obedience Instructors, the oldest organization of its kind in the world.

Membership in this organization is not guaranteed, as each applicant undergoes a rigorous evaluation to assess their competence in dog training and their ability to effectively instruct others.
As Westminster Maryland's only N.A.D.O.I. certified member, Linda is dedicated to helping owners create happy and willing companions that are a pleasure to own. Through the use of proven methods, she can humanely and permanently help owners change their dog's behavior, allowing them to truly enjoy their dogs and include them as true companions in activities that others can only dream of.
Linda's expertise in working with puppies and young dogs has gained her international recognition, and she remains committed to studying how dogs learn and maximizing their potential.
We are committed to your progress
Linda Kaim has been actively involved with dogs since 1972,  and subsequently has handled thousands of dogs in a variety of disciplines, including upland bird dogs, retrievers, and AKC Obedience and Conformation handling. There isn't a dog behavior problem that she hasn't been able to remedy with common sense and an effective training plan!
Here are some of the more common problems our Westminster Maryland Dog Training clients have needed help with!
Chronic barking

Pulling on the leash

Growling or snapping

Running through doors

Fearful Behavior
Housebreaking

Chronic Chewing

Separation Anxiety

Jumping

"Humping"
Counter Surfing

Running Away

Begging

Resource Guarding

"Nipping" or Biting
Lionheart K9 Offers Dog and Puppy Training for Westminster Maryland residents
Every dog is different! Customize a training program to fit your goals!
Since every dog is different, we can create programs that reflect your dog's emotional and mental needs. Knowing individual breed differences and behaviors that are influenced by age and early influences sets Lionheart K9's programs apart from other trainers, based on over 50 years of experience, practice and study.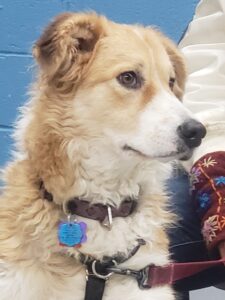 Dog and Puppy Training in Westminster Maryland
Meet in person with Linda to focus on the behaviors that matter the most to you and your dogs' well-being. In-home private dog training lessons in Westminster Maryland assure individual attention on you and your dog. We teach essential skills to dogs and puppies that helps them succeed in your home!
Our Private lesson programs are designed for dogs of all ages and really benefit folks that wish to have a hands-on learning experience.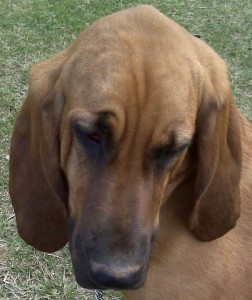 Dog Boarding and Training
Our dog boarding and training camp provides 24-hour concierge care. To ensure a personalized experience and top-quality care, we limit the number of dogs we have in training at any one time.
Your dog will visit training sites across Carroll, Baltimore, and Frederick Counties, meeting new people and working in new environments.
Your dog's well-being is our #1 priority, which is reflected in our many 5-star reviews, showcasing our commitment to their care!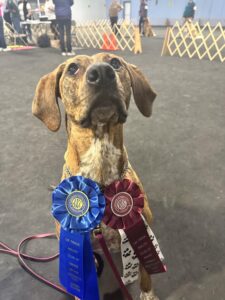 Experience – Professionalism – Results
There is no problem too big or too small for Westminster Maryland's only N.A.D.O.I. certified professional dog trainer. Let us transform your dog from chaotic K9 to mannerly mutt! 
Get proven results from the oldest established professional dog trainer in Westminster Maryland.
We believe in what we do, and we work every day to prove it. If your dog isn't improving, it's time to find better solutions to your dog's behavior problems.
Westminster Maryland's Leading Dog and Puppy Training Expert
Learn what to do and how to do it the first time, from the only N.A.D.O.I. certified dog trainer in Westminster.
Take the guesswork out of what to do between lessons with our industry leading support and feedback.
Improve your dog's behavior through our clear, transparent training instruction and support material.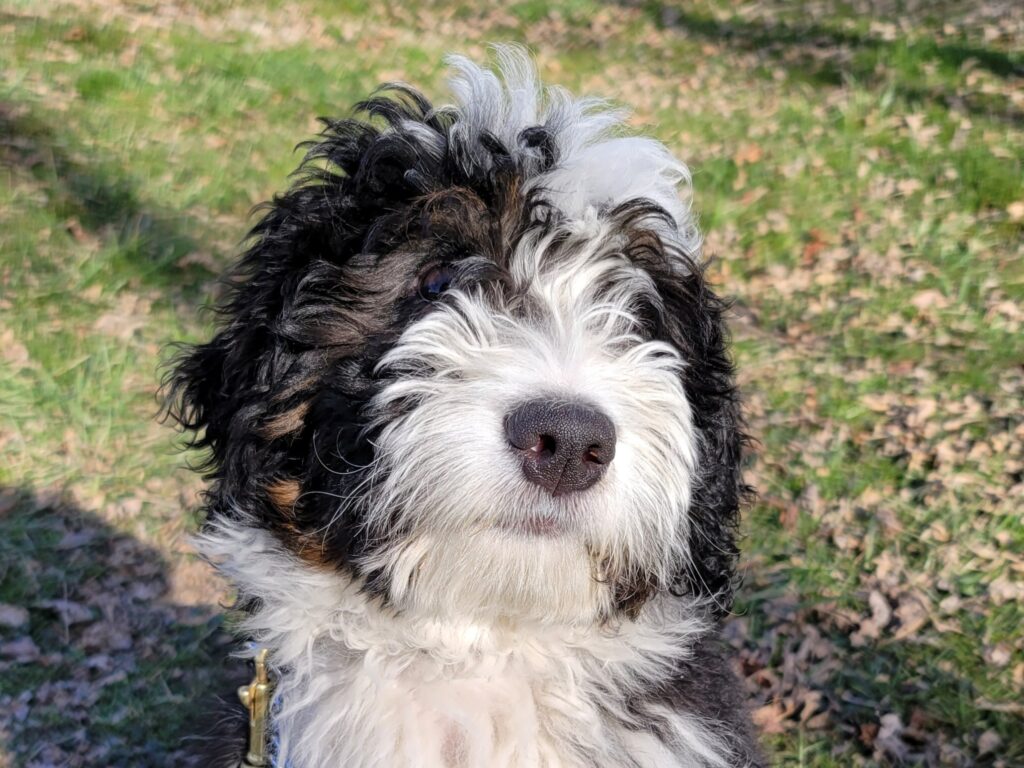 It's never too late to teach your dog how to be calm around distractions…
Westminster Maryland has 13 restaurants that welcome dogs. What better way to showcase your hard work by showing off your best friend at the Pub Dog Pizza and DraftHouse on RT 31 , or for a stroll downtown on your way to O'Lordan's? The biggest compliment we get from owners is they're so excited to take their dog with them when they go out! You can get the same results! 
Tired of getting complaints? Start getting compliments!
Help your dog become the best dog ever
Wouldn't it be great to be able to have guests without your dog being a nuisance? Wouldn't you like to take your dog anywhere and not worry about his behavior around other animals or people? We can help you achieve better behavior from your dog than you ever thought possible!
No More Pulling On Walks
No More Destructive Behavior
No More Jumping On Furniture 
No More Stealing
No More Molesting Your Guests, Kids Or Spouse
No More Barking
No More Messes In The House
No More Door Dashing
No More Anxiety
No More Running Away
No More Resource Guarding
No More Begging
No More Counter Surfing
Some of the questions we get from our Westminster Maryland dog training clients:
Where will my dog live while at training camp?
We don't house your dog in a kennel. They live in our home as a guest, with concierge 24/7 supervision, on-call veterinary care, opportunities to interact with appropriately behaved dogs, travel in secure accommodations, under the banner of appropriate zoning, licensing and insurance.
What will my dog do each day?
Our day starts at 5:30am, taking dogs out on leash to assure they relieve themselves adequately. We feed breakfast between 6:30 and 7 am and prepare for the day. Each dog is individually aired a second time after breakfast before being loaded into our transport vehicle if it's a 'travel' day. We are generally on location by 9 am and training commences.
Individual training sessions between 9 and noon.

Afternoon break and crate rest between noon and 2 pm

Custom tailored fitness program including treadmill time or free range play with appropriate dog or dogs from 2 to 5 pm and additional leash work

Dinner time at 6:30 pm

Evening relaxation involving "quiet rest" with humans

10:30 pm: Last call for potty and good night!
Dog boot camps helps facilitate training because it allows the dog to be 'immersed' in the training process. Each dog is housed in a very controlled setting, where the routines of living have been designed to maximize our training efforts. From how the dog is housed (crated in our absence and overnight, on a leash when we are present) to how the dog is expected to behave in the presence of many other dogs and distractions in my personal home enhances the learning proces.
Our Boarding and Training program helps create a more cooperative dog so the transition back to your home is considerably easier. Our job isn't over, however. We continue to work with you to help maintain and improve the trainng that has already been started for you!  
Dog Boot Camps cost more than private lessons because we are including your dog a a member of a household and are providing essential needs that include multiple daily walks just to potty (never less than 4 generally more like 8 to 10, depending on weather) and opportunities to interact with humans in a home setting. This is a critical distinction from trainng facilities that house dogs in kennels, where intimate interactions are far less frequent.
Lionheart K9 has provided video and written training support for all of our owners since the advent of the internet (yes, I am that old) and continue to do so with every dog. We routinely hear positive feedback from owners that prefer to watch our video taped sessions with them over our prepared instruction!
Will my dog listen to me when he comes home?
We provide you with multiple lessons with your dog while he is in training, and are willing to schedule as many as you need to feel confident. We offer unprecedented follow up and support for you even after your dog has gone home. If you continue to practice the skills you and your dog have been taught, there is generally no diminishing of response, but you must remember that training is an ongoing process. In order for the training to 'stick', you must practice!
Do you use Positive Reinforcement?
Yes, we do use positive reinforcement. We use anything that has value to the dog, like toys or games. We tend to fade the use of food as a reinforcement pretty early, once the dog grasps a concept, and replace it with a more tangible reward. We employ many scientifically sound principles in our training, but we are not married to one philosophy, nor do we engage in rhetoric or dogma. We train dogs.
We advocate for results-based dog training, in a timely manner and do not engage in the rhetoric of "positive", "negative", "punishment based" or "fear". We are well-versed in the use of all contemporary training philosophies and tools and are able to create a unique experience for our training clients, one that helps them meet their goals and expectations.
The intelligent use of reinforcement to motivate willing cooperation creates thoughtful, well-trained problem solvers that are a pleasure to own. We create positive relationships where none existed and improve those relationships where conflict has taken the place of companionship.
What training tools do you use?
We use a variety of tools to help facilitate communication between dog and owner. We follow a policy of "Least Invasive, Minimally Aversive" with all of our training, regardless of tool use. A training device is simply a tool like any other. It's principle role is to disable the dogs' ability to escape or avoid something it doesn't want to do. We don't yank on dogs or beat them up with collars, but enable them to discover boundaries in a thoughtful way. We have several great videos that show the equipment we use and clearly the dogs are working happily. You can view them on our FaceBook page or the many videos we post daily on our YouTube Channel.
Will my dog always have to wear training gear?
Our goal is to teach the dog right action so we can fade the use of the tool altogether. Through the way we train, you are taught precisely how to get your dog free of tools that simply manage his behavior. We select tools that help you control your dog more effectively throughout the training process. We don't limit ourselves by using only one type of tool. Dogs are as unique as fingerprints. What may work for one, may not work for another. Being able to select based on the dog and the owner's ability to control him, is a strategy that has served us successfully. With the appropriate guidance, any tool can be used safely and humanely.
Will my dog always have to wear equipment?
Our goal is to teach the dog right action so we can fade the use of the tool altogether. Through the way we train, you are taught precisely how to get your dog free of tools that simply manage his behavior. We select tools that help you control your dog more effectively throughout the training process. We don't limit ourselves by using only one type of tool. Dogs are as unique as fingerprints. What may work for one, may not work for another. Being able to select based on the dog and the owner's ability to control him, is a strategy that has served us successfully. With the appropriate guidance, any tool can be used safely and humanely.
Do you offer any other training options?
We offer a variety of training programs that enable you to choose based on your availability, comfort level and price range. We offer private training and online training as well. The boot camp option puts the 'heavy lifting' on your trainer to do the bulk of the work, while the private training and on-line options require you to find the time and do the work yourself. Each one has a trade-off. Boot camp offers results faster, private training is beneficial for owners that wish to learn along with their dog, and the online option enables the owner to work at their own pace.
Will my dog's personality change?
Your dog's personality will remain intact. What will change is his behavior. Which is essentially, the point of training, right?
What can I expect my dog to know after training?
A better question would be what can YOU expect to know after training. You and your dog will have been introduced to basic obedience commands, like heel, sit, down, and to come when called, but you will need  to continue reinforcing those commands. The duration of the training and how frequently these skil are practiced determines how fluently your dog performs these exercises. Training the dog is only part of the equation. Teaching owners how to be more effective communicators is the real task. Your continual daily practice will help him develop lasting memory.
As with any learned task, what you don't use, you lose, and it is the same with dogs. Your persistent practice of the things your dog has learned on a daily basis will help keep him trained.
What kind of training do you do?
We train dogs. We don't get into mental gymnastics about methods or tools, 'positive only'" or "balanced" training discussions. Training 'methods' are as varied and unique as the dogs themselves, with each dog determining the best way to teach. Just like human children (and even adults), everybody learns differently, so it takes experience and the nuanced applications of skills created and practiced over time to best determine how to approace each dog, and each problem.
Although the results may seem pretty similar, how one achieves that is always a unique path!
Where can I find your price list?
We do not publish our prices for the same reason your mechanic, dentist or contractor doesn't. Every encounter is different, and often the scope of the work or the lenght of time until completion is going to look different for each individual. We want to speak with you in person to deterine if we are a good 'fit' for each other and if we can provide you with a program that will help you. We work with dogs of all personality types and behavior issues, but occasionally an in-person evaluation is neccessary to make that determination.
Transform your dog's behavior!
Contact Westminster Maryland's most experienced dog trainer today!
Welcome to the world of Lionheart K9, where we don't just train dogs, we unleash your dog's potential and transform him into the dog you always wanted! We are Westminster Maryland's mostr experienced dog trainers, with a history of delivering exceptional results and an established commitment to customer satisfaction. Lionheart K9 is dedicated to using only effective, humane methods and uses industry recognized best practices to create lasting results you can enjoy throughout your dog's life. For our first contact to our final lesson and beyond, we will work with you to help solve your dog's behavior problems and create a relationship you can truly enjoy. Let us help you create a relationship with your dog that you can be proud of, conflict free and mutually rewarding. Contact us today to schedule your free consult and let's unleash your dog's potential!
Read what your Westminster Maryland neighbors have to say about their experience!
Gretchen C. writes:

I am so grateful to Linda and Lionheart K9 for the work she/they did with my Australian Shepherd, Koda. They took my head strong and anxious 3 year old herding dog and gave him the language and tools he needed to exist and function happily in our family and home.
Erin B. writes:

I have been taking lessons and group classes with Linda now for about a year. I came to her with a specific goal in mind, which was to be able to show my dog in beginner novice obedience. We have far exceeded my goals and aspirations for my dog thanks to her. My dog and I are thankful for her tremendous amount of knowledge and her guidance both in and out of the show ring.
Darren G. writes:

Finding Lionheart K9 has been a key factor in getting to the next level. Linda's decades of knowledge have been extremely valuable, over and over again. When I have an oddball situation – Lionheart is my go to resource. Linda has been there, done that, several times. She knows her stuff and is very good at teaching others. Can't thank or recommend Lionheart enough.
Kyle L. writes:

Over the course of the training, Lady's behavior and overall demeanor have improved markedly- calmer, more responsive, and probably happier as well. Lionheart K9's teaching allowed us to build a new relationship with Lady after a difficult start. Linda's keen intuition about and understanding of dogs brings the training method to life, and I highly recommend Lionheart K9 to anyone serious about understanding and training their dog.
Jen T. writes:

I have had a really great experience training my dog with Linda. Her knowledge on dog behavior is beyond anyone I have ever met and her ability to translate what your dog needs from you is incredible. Thank you for showing us what can be accomplished!