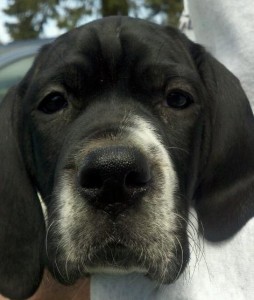 Lionheart K9's dog training philosophy
We have developed a variety of training programs that remove the emotional conflict created by the owner's frustration over their dogs' misbehavior, and their lack of understanding of what motivates a dog to behave in such ways. Although no dog training method is ever completely "force-free", we have successfully incorporated our understanding of how dogs think into a truly dog friendly training program that helps your dog to learn without conflict.
We advocate for results-based dog training
We help you navigate the minefield of confusing dog training rhetoric by providing clear, easy to understand, 'gibberish free" training plans. We are well-versed in the use of all contemporary training methods and tools and are best able to create a unique experience for our training clients, one that satisfies their goals and expectations easily and consistently.
The intelligent use of reinforcement to motivate willing cooperation creates thoughtful, well-trained problem solvers who are a pleasure to own. We create positive relationships where none existed and improve those relationships where conflict has taken the place of companionship.
The Lionheart K9 team understands that all the philosophical discussions in the world are not going to get your dog trained. As a result, we study many training disciplines and institutional research on Animal Behavior to constantly revise and improve our training. By not restricting ourselves to the rigid adherence of only one dog training doctrine or method, and with a complete understanding of the development and application of a variety of dog training tools, the Lionheart K9 team is persistently sought after for our truly dog friendly, humane approach to dog training.
Whether we are your first choice or your last hope, success is only an email away.
Sound too good to be true? Visit and compare.