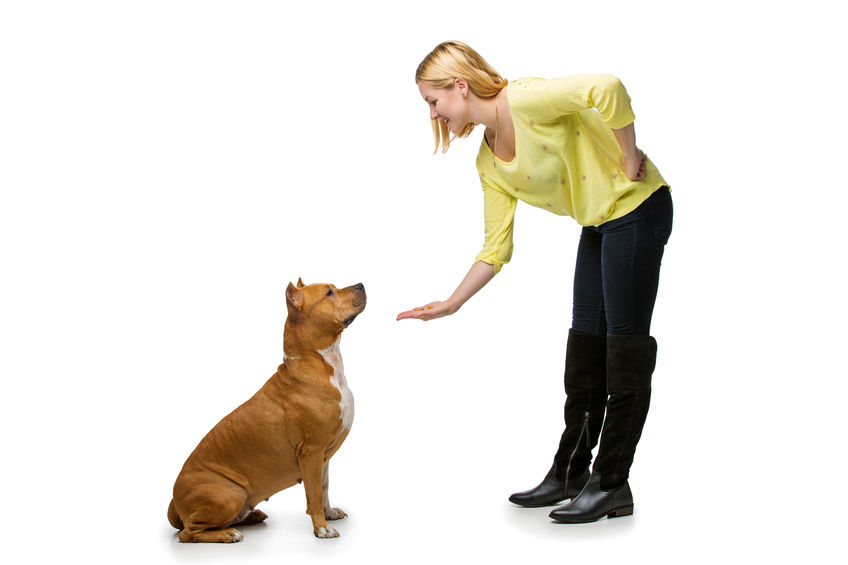 A quick scroll of this page will give you an idea of how easily you can have a problem-free dog, with the certainty that your dog will listen to you, even around distractions. 
You wish your dog to be the well trained companion you envisioned when you got him, not as a chore that must be endured. You value your relationship with your dog, but recognize that he may need a bit of help in the manners department, but you may be a little overwhelmed by his behavior, or maybe his behavior is…complicating things.
We carefully selected the dog we chose to share our lives with us. Sometimes even our best intentions get sidelined and that awesome dog we got with all our best laid plans has grown into a total terror. Sure you love him. You just may not like him very much right now
We help you design the program that would best suit your goals; whether your dog is simply a puppy who is growing so fast that we need to stay ahead of those cute puppy paws, before they are attached to a jumping, counter-surfing 75 pound adult, or the dog that needs a good foundation to help with leash pulling, running away, not coming when called, counter surfing, obnoxious jumping on you or your guests, excessive barking, and much more.
We will address your biggest issues and what you wish to accomplish with training, so that your dog learns what you need him to learn, including around competing distractions in the "real world". YOUR world.
We are here to help you with your K9 delinquent, when you are tired of extracting your TV remote from the Jaws-of-Death, chasing your pup through the streets of your neighborhood, or saving your guests from the Giant Jumping Bean.
Every dog owner deserves an opportunity to enjoy their dog as nature intended, and every dog deserves an opportunity to learn how to cope successfully in a human world.
Every dog can be great! Even yours.
Private One-On-One
Perfect for Customized Needs
In our Private training, we can directly address the behavioral issues you are experiencing with your dog and design a training program that addresses your specific needs. Our trainers teach you how to communicate with your dog effectively and consistently, providing you with the essential tools to control your dog in any environment.

This is the program for dog owners who are looking for greater control over their dog's behavior and choose to be a part of that process. If you want to have a better understanding of your dog and his behavior, there is no better program out there for getting you and your dog on the same page, than our Private One-on-One Dog Training program. As an involved owner, you have the time and the desire to work with your dog to create that undeniable bond that comes though your working together. Under the supervision of one of our professional staff, you will learn how to handle your dog consistently and without conflict. These private lessons can help you transform your relationship with your dog from one of conflict or chaos to relaxation and enjoyment!

Our professional staff will instruct you as you train your dog to respond appropriately to the 5 basic skills of walking politely on a leash, sit, down, stay, and to come when called. You will also learn how to identify and eliminate things that may be sabotaging your training, by practicing consistency and timing under the careful eyes of our training instructors.

Our training is designed for you to succeed, by enabling you to understand HOW your dog thinks, and WHY he reacts to things the way he does, creating an environment of positive reinforcement instead of negative reactions.

Most dogs live in a world of "NO!" Let us help you show your dog the world of "YES!"

From $65.00